Jag kan omöjligt vara den enda boknörden där ute som identifierar som asexuell, och därför kan jag heller inte vara den enda som gärna skulle se flera asexuella karaktärer i media (framför allt böcker, eftersom detta trots allt är en bokblogg). Jag har därför skrapat ihop en lista med böcker där huvudpersonen eller någon annan viktig karaktär är asexuell.
Först lite ordförklaringar, för de här termerna är inte så allmänt välkända som de borde vara:
Asexuell - en läggning där man inte är sexuellt attraherad av vare sig män eller kvinnor. Fortfarande fullt kapabel att ha romantiska förhållanden och kan identifiera som heteroromantisk, biromantisk osv
Aromantisk - person som inte är romantiskt intresserad av någon, men kan bli sexuellt attraherad

Aro-Ace - person som är både asexuell och aromantisk
Demisexuell - (faller inom det asexuella spektrumet) person som inte upplever sexuell attraktion förrän ett starkt, personlig band uppstått mellan de två parterna
Värt att nämna är att jag bara läst ett fåtal av böckerna på listan, men planerar att uppdatera med länkar till recensioner i takt med att jag läser dem.
This song is (not) for you
av Laura Nowlin
Bandmate, best friend or boyfriend? For Ramona, one choice could mean losing them all.
Ramona and Sam are best friends. She fell for him the moment they met, but their friendship is just too important for her to mess up. Sam loves April, but he would never expect her to feel the same way--she's too quirky and cool for someone like him. Together, they have a band, and put all of their feelings for each other into music.
Then Ramona and Sam meet Tom. He's their band's missing piece, and before Ramona knows it, she's falling for him. But she hasn't fallen out of love with Sam either.
How can she be true to her feelings without breaking up the band?
Jag är skeptisk mot triangeldraman, men med en asexuell part? Jag är nyfiken...
Artificial Gods
av Thomm Quackenbush
Jasmine Woods looks forward to a calm summer at home in a small town in upstate New York. On her first night there, she witnesses an object in the sky she cannot identify. Though she is perfectly willing to brush it off as swamp gas reflected off Venus, two men arrive at her door the next day to harass her into silence.
Tredje delen i en serie, men går har nya huvudpersoner och till större delen ny handling, så funkar fint att hoppas över de två första. Lägger inte mycket vikt vid huvudpersonen som asexuell, så jag rekommenderar att du läser den för utomjordingarna snarare än för representationen.
Min recension kan du läsa här.
Radio Silence
av Alice Oseman
What if everything you set yourself up to be was wrong?
Frances has always been a study machine with one goal, elite university. Nothing will stand in her way; not friends, not a guilty secret – not even the person she is on the inside.
But when Frances meets Aled, the shy genius behind her favourite podcast, she discovers a new freedom. He unlocks the door to Real Frances and for the first time she experiences true friendship, unafraid to be herself. Then the podcast goes viral and the fragile trust between them is broken.
Caught between who she was and who she longs to be, Frances' dreams come crashing down. Suffocating with guilt, she knows that she has to confront her past…
She has to confess why Carys disappeared…
Meanwhile at uni, Aled is alone, fighting even darker secrets.
It's only by facing up to your fears that you can overcome them. And it's only by being your true self that you can find happiness.
Frances is going to need every bit of courage she has.
Huvudpersonen själv är bisexuell, men hennes bästa vän är demi. Hans sexualitet kommer inte upp förrän mot slutet, men det är en bra bok som jag varmt rekommenderar! Kolla in min recension
här
om du är nyfiken
We Awaken
av Calista Lynne
Victoria Dinham doesn't have much left to look forward to. Since her father died in a car accident, she lives only to fulfill her dream of being accepted into the Manhattan Dance Conservatory. But soon she finds another reason to look forward to dreams when she encounters an otherworldly girl named Ashlinn, who bears a message from Victoria's comatose brother. Ashlinn is tasked with conjuring pleasant dreams for humans, and through the course of their nightly meetings in Victoria's mind, the two become close. Ashlinn also helps Victoria understand asexuality and realize that she, too, is asexual.

But then Victoria needs Ashlinn's aid outside the realm of dreams, and Ashlinn assumes human form to help Victoria make it to her dance audition. They take the opportunity to explore New York City, their feelings for each other, and the nature of their shared asexuality. But like any dream, it's too good to last. Ashlinn must shrug off her human guise and resume her duties creating pleasant nighttime visions—or all of humanity will pay the price.
Otroligt fint omslag, en magisk varelse som skapar drömmar och två asexuella huvudkaraktärer. Låter spännande!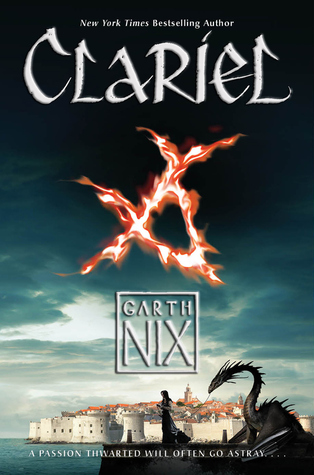 Clariel
av Garth Nix
Sixteen-year-old Clariel is not adjusting well to her new life in the city of Belisaere, the capital of the Old Kingdom. She misses roaming freely within the forests of Estwael, and she feels trapped within the stone city walls. And in Belisaere she is forced to follow the plans, plots and demands of everyone, from her parents to her maid, to the sinister Guildmaster Kilp. Clariel can see her freedom slipping away. It seems too that the city itself is descending into chaos, as the ancient rules binding Abhorsen, King and Clayr appear to be disintegrating.
With the discovery of a dangerous Free Magic creature loose in the city, Clariel is given the chance both to prove her worth and make her escape. But events spin rapidly out of control. Clariel finds herself more trapped than ever, until help comes from an unlikely source. But the help comes at a terrible cost. Clariel must question the motivations and secret hearts of everyone around her - and it is herself she must question most of all.
Del av en serie, men med en huvudperson som är aro-ace och drake på omslaget är jag definitivt nyfiken!
Banner of the Damned
av Sherwood Smith
Princess Lasva is about to be named heir to her childless sister, the queen. But, when the queen finally bears an heir, Lasva's future is shattered. Grief-stricken, she leaves her country of Colend and falls into the arms of Prince Ivandred of Marloven Hesea. His people are utterly different-with their expertise in riding, weaponry, and magic- and the two soon marry.
When the sensational news makes its way to Lasva's sister, the queen worries for Lasva at the hands of the Marlovens, whose king's mage is in league with the magical land of Norsunder-considered by Colendi to be their enemy. The queen orders Emras, a scribe, to guard Lasva.
But it may be too late-Lasva is already deeply involved with the Marlovens and their magic. War wages on, and all are forced to redefine love, loyalty, and power...
Epic Fantasy är inte min genre, men kan säkert finnas andra som är intresserade av en asexuell prinsessa.
The Deadly Nightshade
av Justine Ashford
The year is 2084, and the world has come undone.

Six years after the War wiped out the majority of the world's population, nineteen-year-old Nightshade has become a deadly product of the chaotic environment in which she lives. Taught from childhood to suppress all unnecessary emotions—pity, compassion, love, hatred, fear—in the name of survival, she has no trouble defending herself against the gangs that ravage her world.

But when Nightshade is befriended by fellow loner Connor, the flame of humanness is slowly reignited within her. When the duo find themselves pursued by a vengeful gang, they are left with no choice but to seek refuge in a small town and knowingly threaten the safety of its inhabitants. Forced to choose between survival and surrender, with the fate of an entire community in her hands, Nightshade must decide whether to save her own life or her newfound humanity.
Nightshade är visserligen aro-ace, men det får ganska liten roll i handlingen. I övrigt en helt okej bok som helt saknar romantiska subplots.
Läs min recension här.
Deadly Sweet Lies
av Erica Cameron
Nadette Lawson knows when you're lying.
Every night for the past two years, the Balasura have visited her dreams, enticing her to enter their world. And every night she's seen through their lies. Now, they're tired of playing in the shadows and they begin to stalk her in the waking world. It's no longer just an invitation; if Nadette doesn't join them, they'll take her family. Forever. She needs help, and the haven she's seeking may be just out of reach.
Julian Teagan is a master of deception.
To survive, he has to convince the world his mother isn't useless, that everything's fine, otherwise he'll lose what little he has left in this life. He knows the lying won't be enough to keep him and his mother in the shadows, but it's all he knows. The only light of truth is Orane, a Balasura who sees past Julian's facade and challenges him to face the darkness.
Then Orane is killed, and Julian learns his mentor was far from innocent. The Balasura have hunted children like him for centuries, and their next target, Nadette is his one chance at finally being a part of something real. If Julian can just convince her to trust him…
Andra delen i en serie, men låter spännande så kan vara värt att kolla in.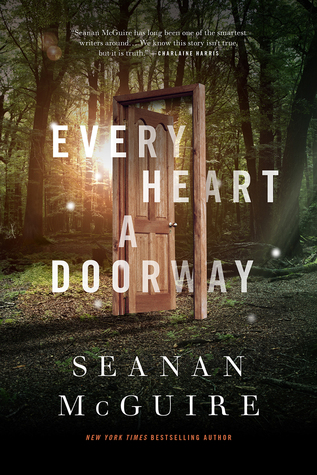 Every Heart a Doorway
av Seanan McGuire
Eleanor West's Home for Wayward Children
No Solicitations
No Visitors
No Quests
Children have always disappeared under the right conditions; slipping through the shadows under a bed or at the back of a wardrobe, tumbling down rabbit holes and into old wells, and emerging somewhere... else.
But magical lands have little need for used-up miracle children.
Nancy tumbled once, but now she's back. The things she's experienced... they change a person. The children under Miss West's care understand all too well. And each of them is seeking a way back to their own fantasy world.
But Nancy's arrival marks a change at the Home. There's a darkness just around each corner, and when tragedy strikes, it's up to Nancy and her new-found schoolmates to get to the heart of the matter.
No matter the cost.
Asexuell huvudperson och barn som vandrar in i andra världar. En väldigt fint skriven bok som dessutom innehåller representation i form av en transsexuell kille.
Min recension kan du läsa här
.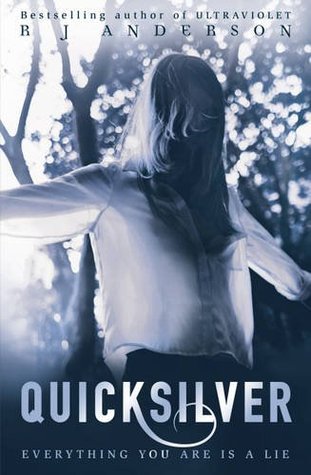 Quicksilver
av R.J. Anderson
Back in her hometown, Tori Beaugrand had everything a teenaged girl could want—popularity, money, beauty. But she also had a secret. A secret that could change her life in an instant, or destroy it.
Now she's left everything from her old life behind, including her real name and Alison, the one friend who truly understood her. She can't escape who and what she is. But if she wants to have anything like a normal life, she has to blend in and hide her unusual... talents.
Plans change when the enigmatic Sebastian Faraday reappears and gives Tori some bad news: she hasn't escaped her past. In fact, she's attracted new interest in the form of an obsessed ex-cop turned investigator for a genetics lab.
She has one last shot at getting her enemies off her trail and winning the security and independence she's always longed for. But saving herself will take every ounce of Tori's incredible electronics and engineering skills—and even then, she may need to sacrifice more than she could possibly imagine if she wants to be free.
En av de böcker som fick mig att fundera över vad jag själv identifierar som, recension kan du läsa
här
. Den är också en uppföljare till boken
Ultraviolet
(annan huvudperson), men båda böckerna är bra och läsvärda i min mening!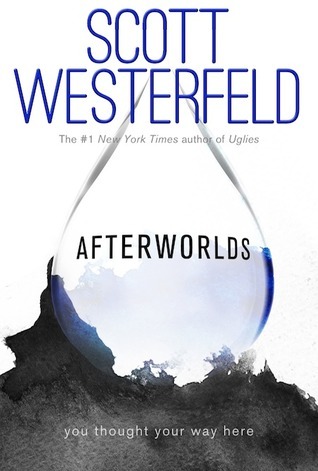 Afterworlds av Scott Westerfeld
Darcy Patel has put college and everything else on hold to publish her teen novel, Afterworlds. Arriving in New York with no apartment or friends she wonders whether she's made the right decision until she falls in with a crowd of other seasoned and fledgling writers who take her under their wings…
Told in alternating chapters is Darcy's novel, a suspenseful thriller about Lizzie,
a teen who slips into the 'Afterworld' to survive a terrorist attack. But the Afterworld is a place between the living and the dead and as Lizzie drifts between our world and that of the Afterworld, she discovers that many unsolved - and terrifying - stories need to be reconciled. And when a new threat resurfaces, Lizzie learns her special gifts may not be enough to protect those she loves and cares about most.
Demisexuell biromantisk huvudperson. Asexualitet kommer aldrig upp som ämne i boken, men Westerfeld har själv bekräftat att huvudpersonen Darcy är demi. Väldigt intressant om du är intresserad av att bli författare, och massor av viktiga ämnen diskuteras, men den är också ganska seg. Om du vill läsa min recension kan du göra det
här
.
Demonosity av Amanda Asby
An ancient myth + a mean girl + a reluctant warrior = a lively take on good vs. evil
The Black Rose--a powerful ancient force--has been let loose and has taken up residence in Celeste Gibson, popular girl at Cassidy Carter-Lewis' high school. Thomas Delacroix is the spirit of a fourteenth-century knight who is devoted to protecting the Black Rose, but he needs a contemporary living being to take on the challenge. That's where Cassidy comes in. She's a quirky high school junior who just wants to dress in her vintage clothes, hang out with her best friend, and take care of her father, who is recovering from surgery. She's the last person who would ever volunteer for such a task, but no one actually asked her. Now, like it or not, she finds herself training before dawn and battling demons at parties, the mall, and even at school. But hey, no one ever said high school was going to be easy. . .
Här är det inte huvudpersonen som är asexuell utan hennes närmsta vän. Ändå värt att läsa, hoppas jag, plus att handlingen låter intressant.
Guardian of the Dead av Karen Healey
Seventeen-year-old Ellie Spencer is just like any other teenager at her boarding school. She hangs out with her best friend, Kevin; she obsesses over Mark, a cute and mysterious bad boy; and her biggest worry is her paper deadline.
But then everything changes. The news headlines are all abuzz about a local string of killings that share the same morbid trademark: the victims were discovered with their eyes missing. Then a beautiful yet eerie woman enters Ellie's circle of friends and develops an unhealthy fascination with Kevin, and a crazed old man grabs Ellie in a public square and shoves a tattered Bible into her hands, exclaiming, "You need it. It will save your soul." Soon, Ellie finds herself plunged into a haunting world of vengeful fairies in an epic battle for immortality.
Igen - inte huvudpersonen utan bästa vännen. Låter definitivt spännande!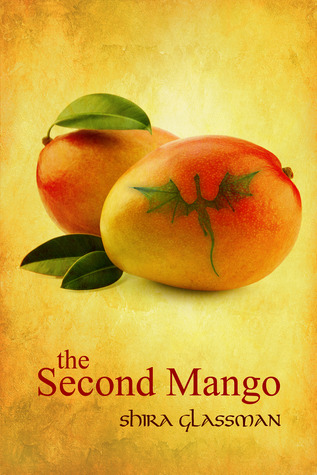 The Second Mango av Shira Glassman
Queen Shulamit never expected to inherit the throne of the tropical land of Perach so young. At twenty, grief-stricken and fatherless, she's also coping with being the only lesbian she knows after her sweetheart ran off for an unknown reason. Not to mention, she's the victim of severe digestive problems that everybody think she's faking. When she meets Rivka, an athletic and assertive warrior from the north who wears a mask and pretends to be a man, she finds the source of strength she needs so desperately.
Unfortunately for her, Rivka is straight, but that's okay -- Shulamit needs a surrogate big sister just as much as she needs a girlfriend. Especially if the warrior's willing to take her around the kingdom on the back of her dragon in search of other women who might be open to same-sex romance. The real world outside the palace is full of adventure, however, and the search for a royal girlfriend quickly turns into a rescue mission when they discover a temple full of women turned to stone by an evil sorcerer.
Demisexuell, lesbisk huvudperson, plus det finns drakar!
How to be a Normal Person av T.J. Klune
Gustavo Tiberius is not normal. He knows this. Everyone in his small town of Abby, Oregon, knows this. He reads encyclopedias every night before bed. He has a pet ferret called Harry S. Truman. He owns a video rental store that no one goes to. His closest friends are a lady named Lottie with drag queen hair and a trio of elderly Vespa riders known as the We Three Queens.

Gus is not normal. And he's fine with that. All he wants is to be left alone.

Until Casey, an asexual stoner hipster and the newest employee at Lottie's Lattes, enters his life. For some reason, Casey thinks Gus is the greatest thing ever. And maybe Gus is starting to think the same thing about Casey, even if Casey is obsessive about Instagramming his food.

But Gus isn't normal and Casey deserves someone who can be. Suddenly wanting to be that someone, Gus steps out of his comfort zone and plans to become the most normal person ever.

After all, what could possibly go wrong?
Asexuellt kärleksintresse, plus att hela storyn låter väldigt rolig.
Chameleon Moon av RoAnna Sylver
The city of Parole is burning. Like Venice slips into the sea, Parole crumbles into fire. And trapped inside is an entire population of people with bizarre, beautiful and terrifying abilities - people who really should not have them. When Regan, an anxiety-ridden hitman with the peeling skin of a lizard meets Evelyn, singer, revolutionary, and unofficial superhero, it's up to them to get to the heart of the mystery of Parole and its quarantined inhabitants. Along with a diverse group of superpowered friends, they will evade a deadly totalitarian police force, discover the truth about their entwining pasts, and together find the strength to survive a cataclysmic disaster.
Asexuell huvudperson. Låter väldigt underlig, men det är väl för det mesta ett plus.
Sinners
av Eka Waterfield
Beautiful. Predatory. Self-obsessed to an extreme degree. All of those can be applied to the sidhe, the ancient rulers of the worlds of fae. They are also addicts - and symbols of human pollution are their drug of choice. Toxic and industrial waste, chemicals and radiation are sweeter to the sidhe than the most exceptional vintage.
Noble Lord Niavin of House Arkezea is as close to a traditional drug lord as the fae worlds will ever see. Between the scheming of his opponents, fickle customers, and the constant need to explain his strange opposition to carnal depravities, Niavin's hands are always full. And of course, his noble peers are ever happy to create even more trouble...
Asexuell alv (finns det någon vettig svensk översättning till fae? Alv var det bästa jag kom på...) som huvudperson, låter ganska damn cool.
Fourth World av Lyssa Chiavari
AMOS, S.C.D. 8378
Nadin's planet is dying. As its atmosphere drains away, her people are forced to live huddled in domed cities for protection. With only enough resources to support the population for one more year, time is running out. Nadin thinks she's found a way to save Iamos, but it will mean defying the planet's rulers, the geroi—and betraying the geroi could cost her everything.
When a strange boy from another world appears out of nowhere outside the citidome's glass walls, Nadin knows for sure that her plan will work. But to build the device that can save her people, Nadin must first find the legendary city of Elytherios. And to do that, she'll need the help of the mysterious alien boy named Isaak.
MARS, 2073 C.E.
All Isaak wanted was to get through his senior year at the Academy in one piece. Everything would have been fine if he hadn't found that ancient coin among his missing father's possessions. The coin seems to have a strange connection not only to Isaak's family, but to Mars' ancient past.
But how is that possible, on a planet that was supposed to be dead until just forty years ago?
Now Isaak's got agents of the Earth's government on his tail and a deranged factory worker stalking his every move. Everyone is desperate to get their hands on something called the Key. And the only way to escape is to unlock an even bigger secret, one that could change his life—and the fate of Mars—forever.
En asexuell och en demisexuell huvudperson, yay! Plus utspelar sig på Mars! Recension kan du läsa
här
.
Supernormal Step av Michael Lee Lunsford
This is the tale of Fiona, a girl from our world who has unwillingly been pulled into a strange universe with magic monsters and mayhem by two idiots. Now she has to figure out how to get back and kick the ever-loving crap out of anyone who gets in her way. Nothing ever seems to be easy for Fiona, whose past is a bit mysterious in itself. She's got her own problems to deal with on top of this getting home business and all these super powered jerks aren't helping, even the ones that are actually trying to help.
Det här är inte så mycket en bok som en webcomic, vilket betyder att du kan läsa den gratis online! Har själv läst de första fyra eller så kapitlen och kan säga att den är väldigt fantasifull. Huvudpersonen Fiona är aro-ace.